Created by Uruguayan artist Brian Mackern, netart latino database is a hand-coded, text-only website containing hundreds of links to works by Latin American artists as well as related online discussions and criticism. An archive as well as an artwork, it is described in the introduction to an eponymous 2010 book as "springing from one person's unprecedented decision to create such a compilation without the help of anything other than his computer and perseverance."

Mackern ceased actively updating the website in 2005 and, over time, the page has become a monument to the vulnerability of the field it documents. Although Mackern and others have been actively involved in restoring some lost works from the database, many of the catalogued sites are missing or no longer function.


Brian Mackern, Screen recording of a navigation of netart latino database, 2008.
Visitors to netart latino database are greeted with a version of América Invertida, Joaquín Torres García's 1943 drawing of an upside-down South America, rendered by Mackern in ASCII art, a digital practice in which images are created using text characters.
While ASCII art is associated with lo-fi aesthetics among artists in the US and Europe, Mackern has argued that this has a different meaning elsewhere. Low-tech solutions are less of an aesthetic choice than a practical constraint for many artists.
Brian Mackern, netart latino database, 1999­2004. Screenshot, 2018, Internet Explorer 5 on Mac OS 9.0.
In this case, the text-based ASCII map loads much more quickly than a JPEG or GIF of comparable size. This made the site more readily accessible to visitors who lacked access to broadband connections.
The ASCII map serves as a site map, with each country labeled with its two-letter domain name—.mx for Mexico, .ve for Venezuela—and each domain name linking to lists of works identified with that country.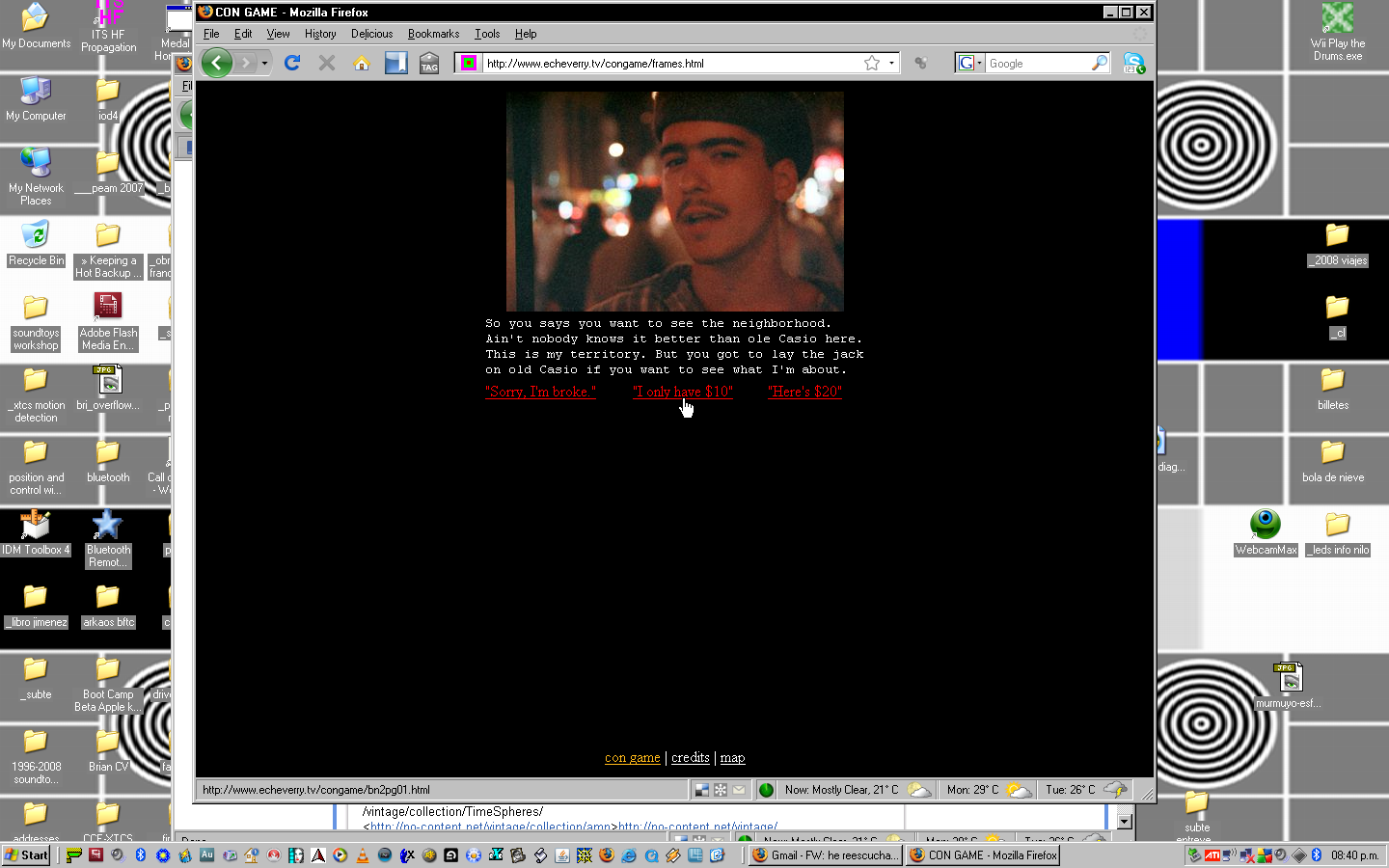 Santiago Echeverry, Con Game, 1998. Screenshot, 2009, Mozilla Firefox 3.0 on Windows XP. From netart latino database, listed under .CO.
Today, many of these links are broken.
"These are like footprints of something that happened, like a kind of fossil. You have this thing that proved that something happened, but you cannot grab it or experience it again." – Brian Mackern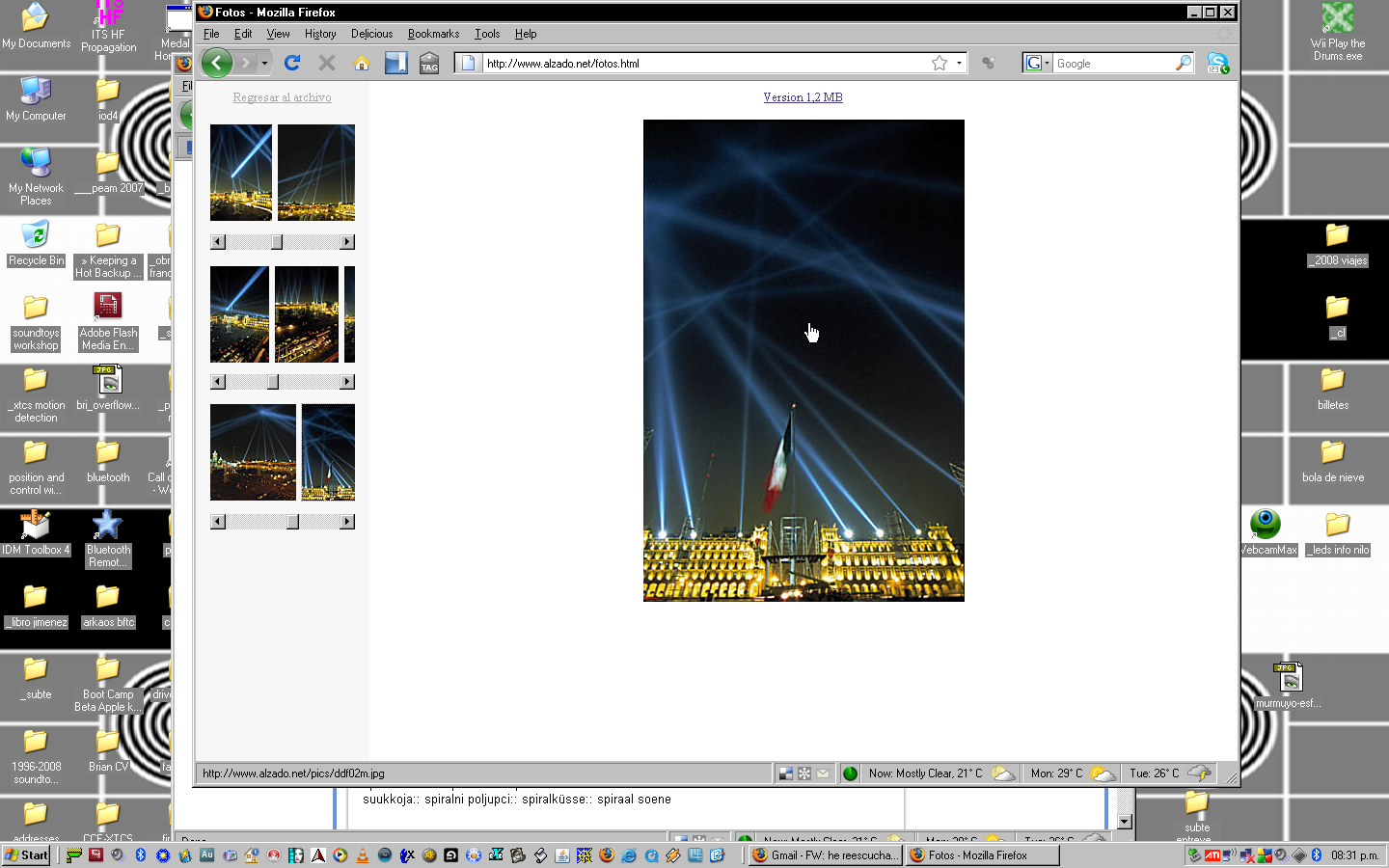 Rafael Lozano-Hemmer, Alzado Vectorial, 1999. Screenshot, 2009, Mozilla Firefox 3.0 on Windows XP. From netart latino database, listed under .MX.
In Rhizome's touring exhibition "The Art Happens Here: Net Art's Archival Poetics," the work is presented as a list of these links, output via a dot matrix printer hourly for visitors to take home.
Download a .txt file of netart latino database.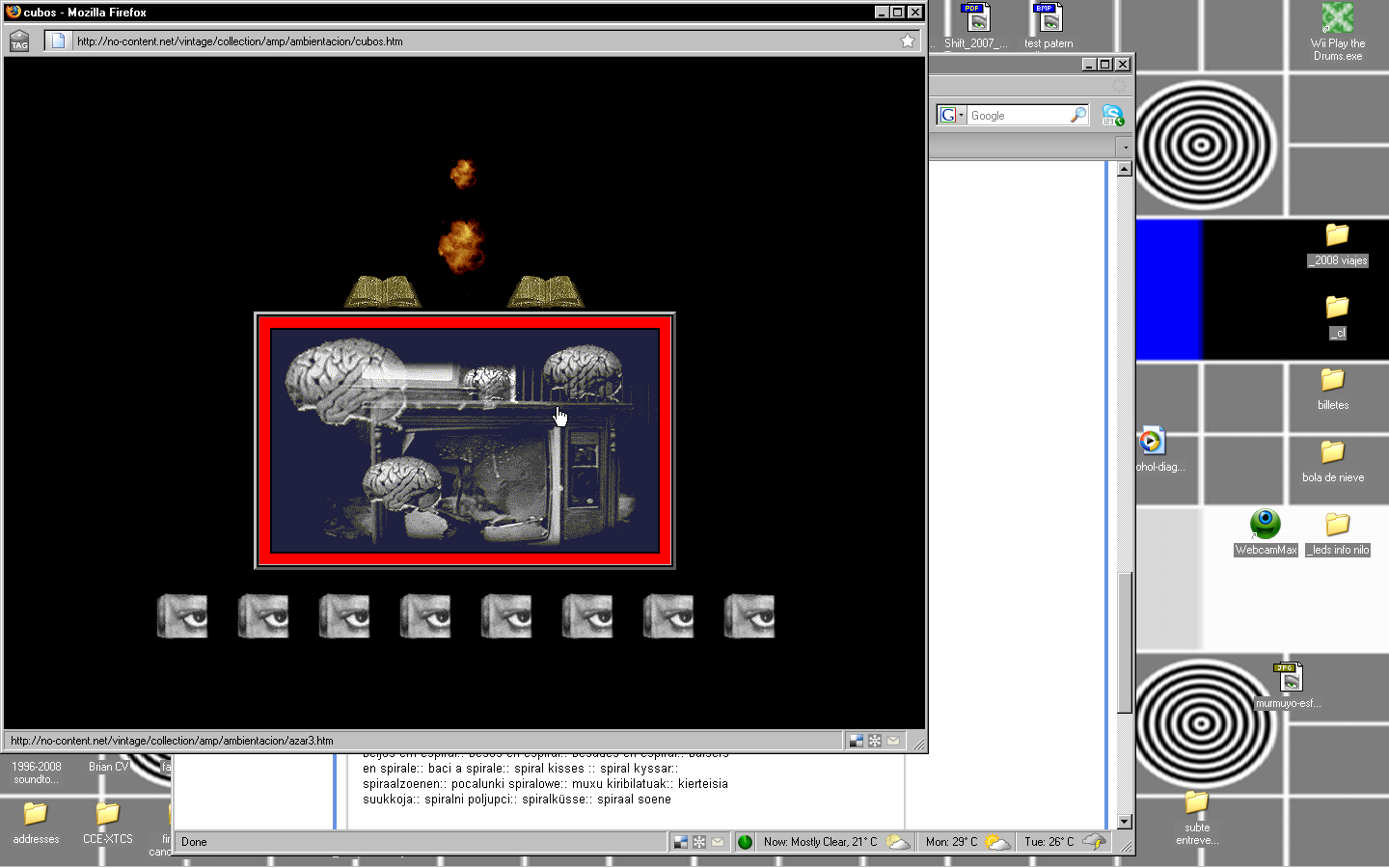 Alcides Martinez Portillo (@mp), _Ambientaciònweb, 1996–2000. Screenshot, 2009, Mozilla Firefox 3.0 on Windows XP. From netart latino database, listed under .UY.
Mackern also produced a print publication based on the project. Published in 2010 by MEIAC, the book includes the printed list of links as an insert.
netart latino database memorializes not just the specific practices of artists in the Latin American world, but it also marks the specific geopolitical context from which these practices emerged.
The works included in the database—those still available, and those that have been lost—are a window into what it was like to be online in Latin America. They convey giving us a sense of the community and the culture, as wwell as the politics and infrastructure–in the late 90s and early 2000s.